Where else can you make a smart, financially savvy investment that allows you to vacation for free in paradise? Equity Residences is growing a portfolio of luxury vacation homes for smart, long-term investments. Our investors enjoy priceless vacations and/or rental dividends from our unique private equity real estate fund.
Our portfolio is up 
more than 25% in value in the first year resulting in a current Net Asset Value per unit of $106k – with current unit price at only $96k! 
We invite you to participate in this investment opportunity, but time is of the essence.Only a few Charter Partner units remain (see details below) and a price increase is planned at year-end due to the current Net Asset Value.
Learn More During Our National Webinar — December 11th
We've received numerous requests for  the two of us, Managing Directors Greg Salley and John Long, to speak directly about the vision for our Investment Funds and how we've positioned our Investment Model. Consequently, we invite you to our private webinar where you will receive detailed information about our Funds and the investment opportunities we offer.We'll share our proven model with you and show how our portfolio is creating value for our investors while providing free vacation experiences and/or rental income. Specifically you'll learn how we:
Acquire high quality properties for 40 to 60 cents on the dollar from their peak
Buy under-valued, distressed vacation properties resulting in immediate near-term gain for our investors
Cover operating expenses while Investors enjoy world-class vacations for free and/or capital dividends
Sell properties for a capital gain and distribute the proceeds to investors
How Equity Residences is financially positioned for success
Greg and John will be "live" online on Wednesday, December 11th at 3 PM PST / 6 PM EST and will also be available for a direct Q&A session at the conclusion of the presentation.  Space is limited as we'd like to ensure you're questions are fully answered. Please register using the link below to ensure your spot is reserved.
Equity Residences Featured in Sherpa Report
Equity Residences was featured recently in the Sherpa Report, the authority on shared luxury vacation properties: 
Equity Residences Adds Two New Homes
.  Nick Copley, its President, recently commented that "Equity Residences is truly a unique model in the Industry".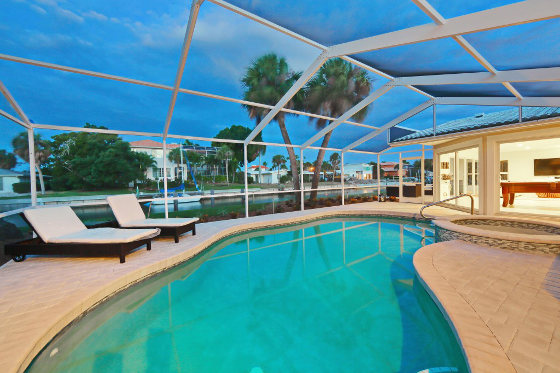 Don't Miss Out!
Charter Partner Round Closes Year-End
Only a few Charter Partner units remain. Benefits include:
Discounted subscription price to acquire shares in the Fund
Extra property visit valued up to $5,000 for another free vacation with family and friends or extra rental dividend income for your portfolio
Invest now and reserve your winter vacations in our new Park City or Long Boat Key homes
Please contact any of us at Equity Residences to learn more about our investment opportunity that delivers financial and lifestyle dividends.
Thanks,John & Greg